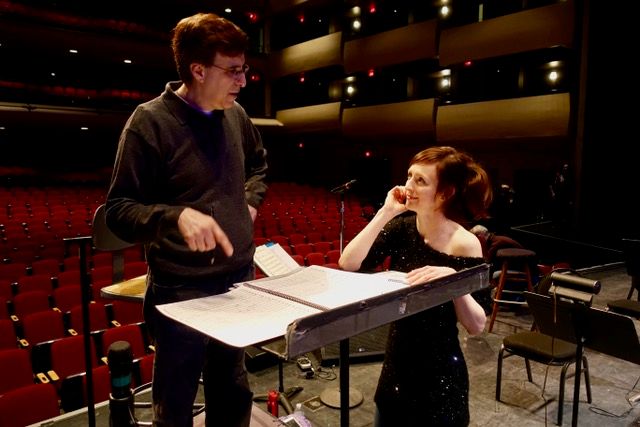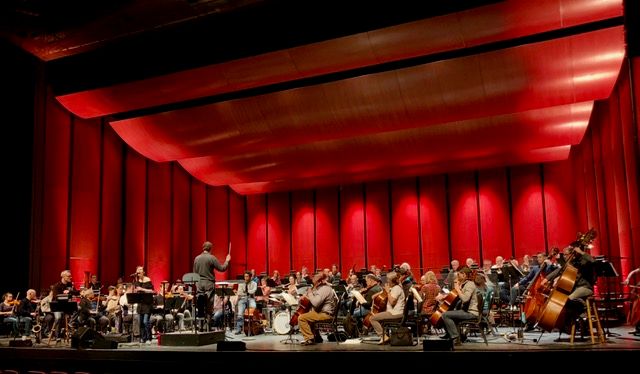 What an incredible concert with the Saskatoon Symphony Orchestra on Saturday March 3rd! 
Sarah sang a full selection of Mitchell songs from the acclaimed albums "Travelogue" and "Both Sides Now", as arranged by multi-Grammy Award winner Vince Mendoza – who also led the orchestra. They were joined by legendary jazz musician Peter Erskine, celebrated bassist Edwin Livingston and the crazy-talented Calgarian Mark DeJong on sax. 
This landmark live performance was the first of its kind in Canada – and the first ever live performance of these scores – WOW! 
Needless to say, Sarah was excited. 
Read the review here: 
Review: High-quality performances by symphony, guest artists a fitting tribute to Joni Mitchell 
Read Sarah's interview here: 
'A fearless confrontation:' Sarah Slean on the influence of Joni Mitchell 
Read Vince Mendoza's interview here: 
A Great Dance: Working with Joni Mitchell a career highlight for Grammy-winner Vince Mendoza 
Photos by Peter Erskine!